Walking through fire!? Ceremony in preparation for a bountiful harvest
In Nishimeya, the eastern part of the Shirakami Sanchi, there is a traditional winter ceremony called the Nio Falls Ice Festival.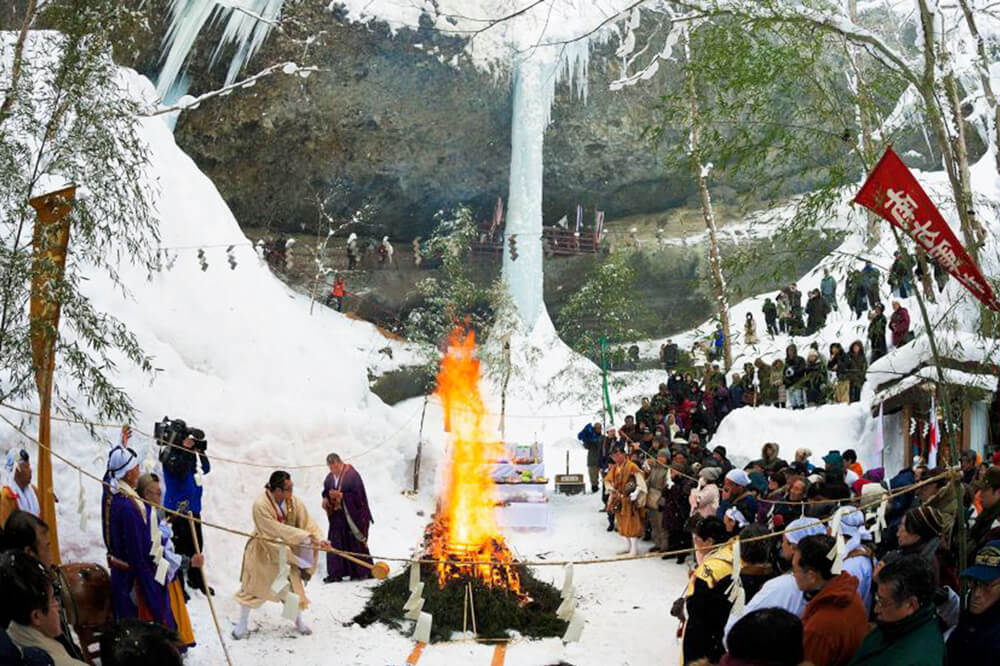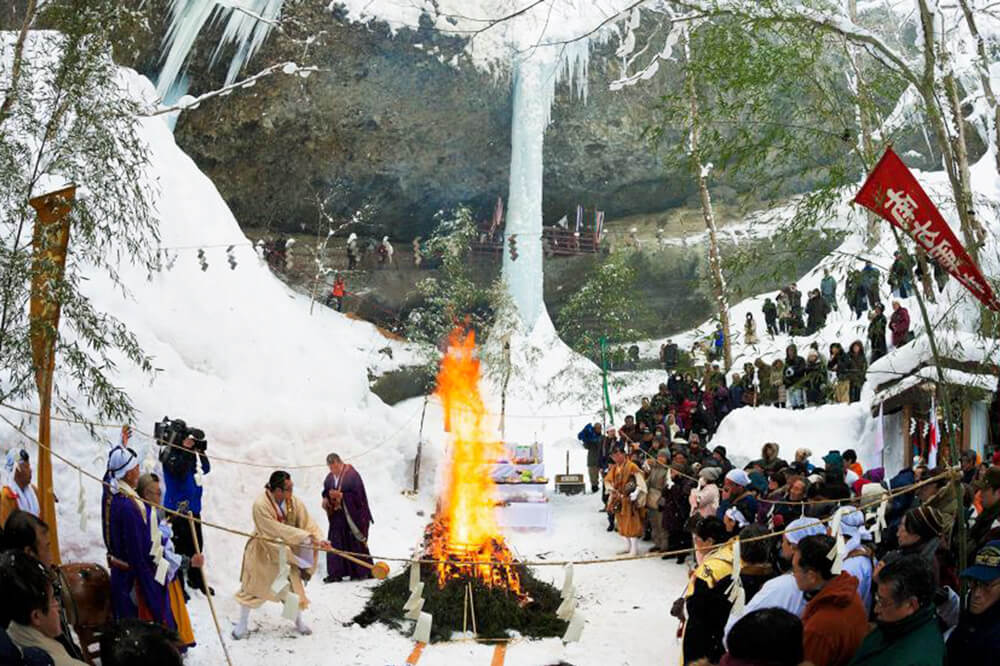 The festival is used to predict the upcoming harvest, and is offered as a prayer to increase the crop.
At the center of the festival is a massive, powerful, 33 meter high ice pillar.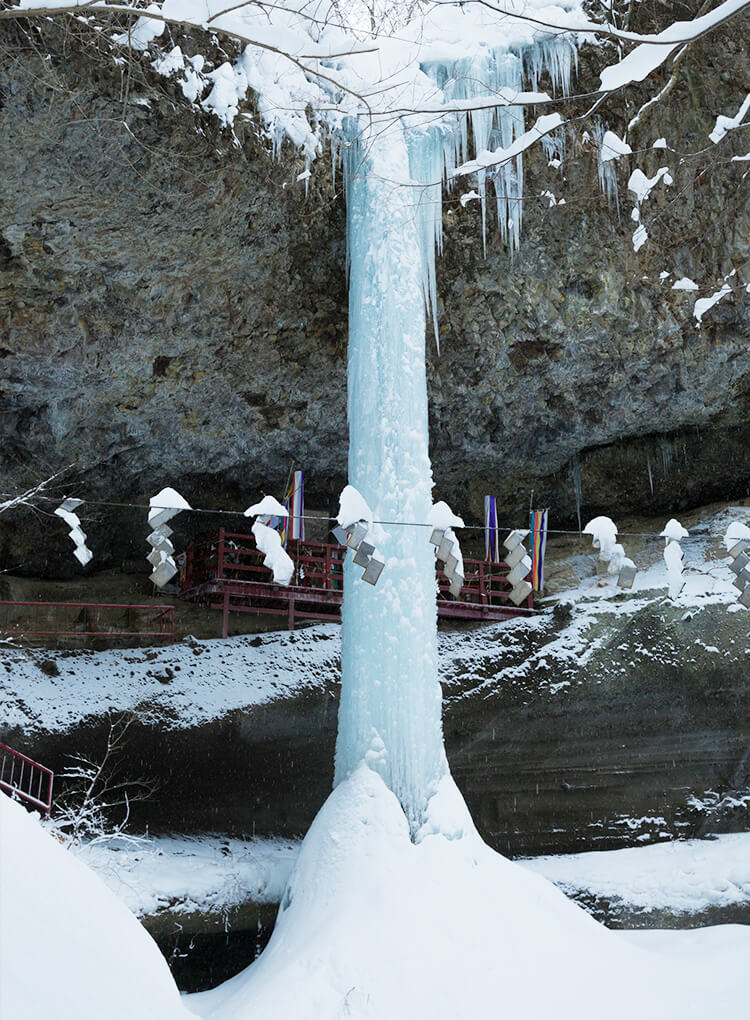 According to local beliefs, the shape of the ice predicts the size of the year's upcoming harvest. (It is said that if the ice pillar connects it becomes a good harvest as shown in the picture.)
Behind the Nio Fall lies a cave in which the local deity is worshipped. It is locally known as a place of spiritual power.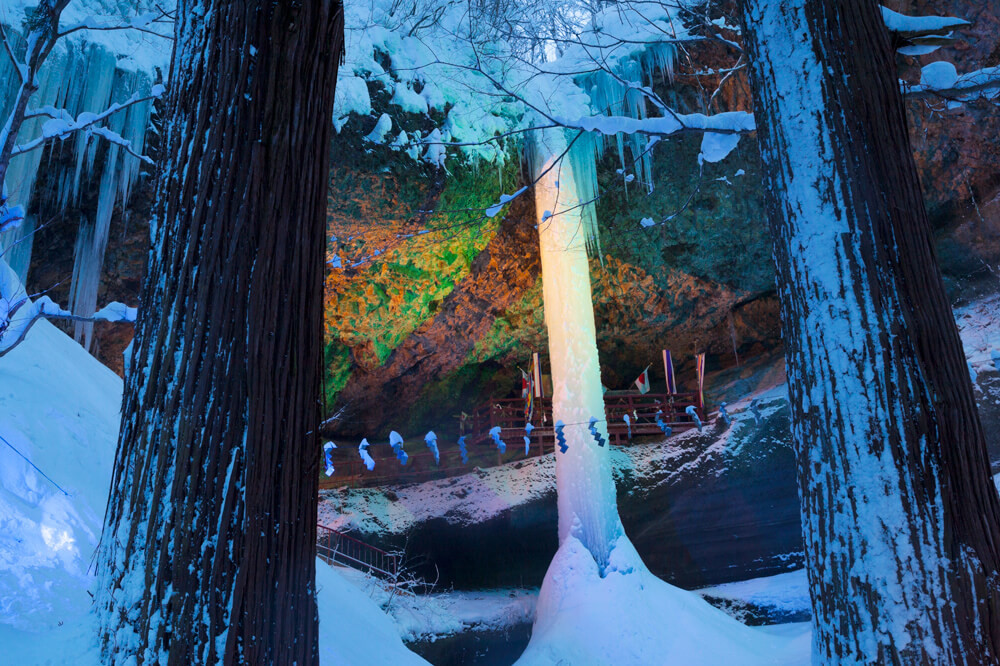 Each year, a fire-walking ceremony is held for a good harvest.
Unbelievably, people can walk through burning fire in bare feet without getting hurt!
The heartfelt desire for a good harvest has remained from long ago to today.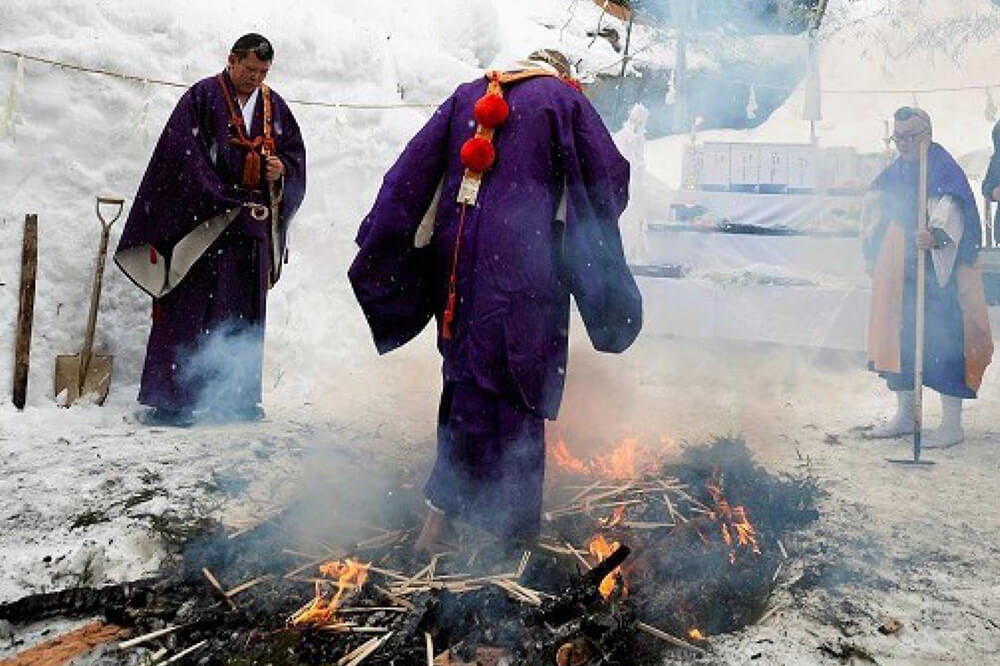 When: On the third Sunday of February.
Where: Nishimeya, Nio Fall