Experience the Tsugaru Shirakamiko Lake in a Bus!? Our Amphibious Bus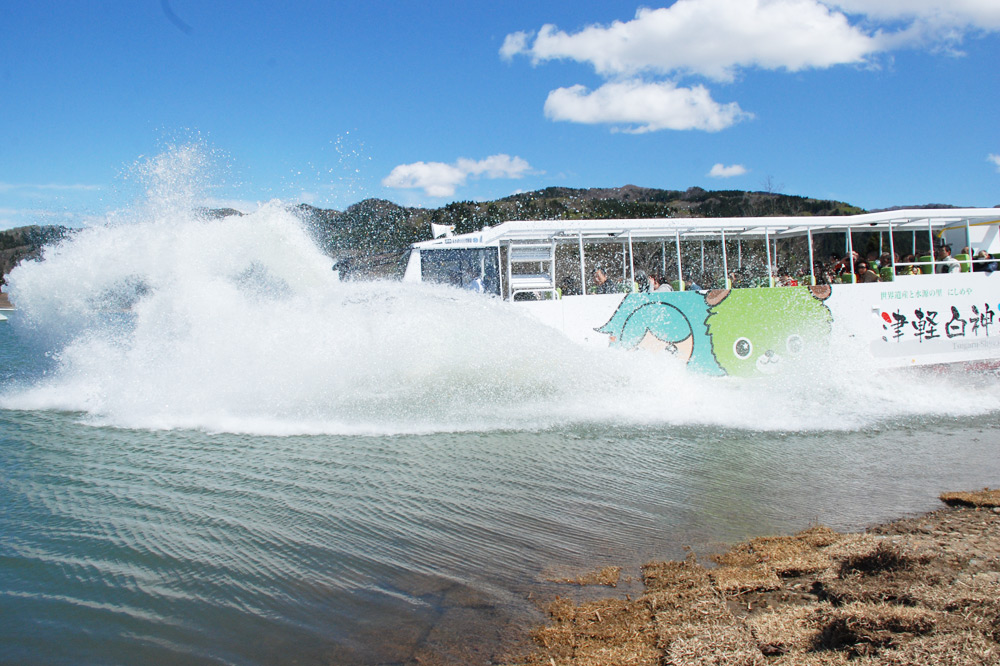 The first in Aomori prefecture, our amphibious bus takes guests around Nishimeyamura town!
The open air bus can accommodate a large group of people. It makes a spectacular splash entering the lake.
Take in the exceptional view of Shirakami from the lake aboard our bus!